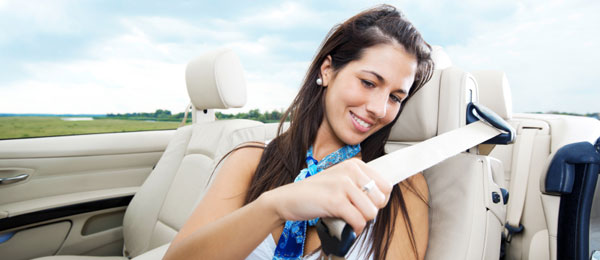 Both unintentional and intentional injuries have a substantial impact on the health of the population in Middlesex-London, particularly those under the age of 45.1 Unintentional injuries are inadvertent, often referred to as accidents, and include falls, motor vehicle collisions, poisonings and drownings. However, it is widely recognized that the majority of unintentional injuries (90%) are predictable and preventable.1 Moving away from the concept of an injury as an accident is important to prevent and reduce injuries in the population. Intentional injuries are those injuries that occur when someone deliberately brings harm to themselves or others. This include violence, self-harm and suicide. Intentional injuries are also important to consider as they are a marker of mental well-being in the community.
The cost of injuries in Ontario was nearly $8.8 billion dollars in total economic costs in 2010.2 Unintentional injuries accounted for over 84% of the costs and intentional injuries for 14%. The other 2% were injuries of undetermined intent. Projections of future injury rates show dramatic increases in number of deaths, hospitalizations, emergency department visits and disability by 2035. For example, deaths in Canada are predicted to increase from 15,866 in 2010 to 26,386 in 2035 due to rising rates in an ageing population.2
The projected increase in injuries is already evident in recent local data. Emergency department visits for all unintentional injury increased significantly between 2014 and 2017 after a decrease between 2005 and 2013. This similar pattern was seen for motor vehicle collisions, falls, concussions and intentional injuries. The reduction in rates was reassuring but prevention efforts must be emphasized to stem the current increase.
Falls, the leading cause of injury in males and females, affect the young and old. The rate of death from a falls is eight times higher in those 75 and older than any other age group. Motor vehicle collisions were the next most common injury. Rates of alcohol-related collisions causing injury or death in Middlesex-London declined steeply between 1988 and 2015. In fact, the rate in 2015 was seven times lower than in 1988. Self-reported rates of drinking before driving also showed a downward trend over time suggesting changes in behaviour at a population level. The youngest drivers and males were most at risk for causing injury and death from drinking and driving. Other protective transportation behaviours were reported. Always wearing a seat belt, was reported by almost 90% of the population, however continued work is needed to increase the use of bicycle helmets and decrease rates of driving and texting.
Rates of concussion more than tripled between 2005 and 2017 and most greatly affect those under age 19. Increases seen in concussions in the emergency department may be due to a massive push to build awareness of the symptoms and treatment of concussions in recent years. The greater recognition of symptoms may be leading people to seek treatment more often than in the past.
About 10% of the population has seriously considered suicide in their lifetime while 2% reported making an attempt in their lifetime. Suicide rates have increased in recent years and self-harm visits to the emergency department began climbing in 2012 after many years of reduction. Females and young people are more at risk for self-harm, however the pattern for suicide shows higher rates in males and those in their middle adult years. Violence inflicted on others also appears to be on the rise with increasing rates between 2015 and 2017 after showing a decline between 2009 and 2014. Males, younger populations and those in urban areas were more likely to be injured by violence.
Certain sub-groups have been shown to have higher rates of injuries and represent potential priority populations when developing injury prevention programs. For instance, the young and the old were most at risk for experiencing an injury severe enough to require a visit to the emergency department but it was those in the oldest age groups who were at risk for the most severe injuries that resulted in death. Seniors were at the highest risk for falls, however, people in all ages across the lifespan experienced injuries due to falls.
Research related to childhood injury shows that children in low income neighbourhoods were more likely to be hospitalized for unintentional injuries than their counterparts in higher income neighbourhoods.3 Furthermore, areas with a higher indigenous identity residency had higher relative risks for injury.4 Children and youth who come to Ontario as refugees were seen to have a 20% higher rate of unintentional injuries compared to non-refugee immigrants.5 Those in rural populations are more affected than urban communities by unintentional injuries including motor vehicles collisions and concussions. In fact, those in the more remote rural areas have a higher risk of severe injuries.6
References:
1. Parachute: PREVENTING INJURIES. SAVING LIVES [Internet]. Toronto (ON): Parachute; [cited 2019 Feb 14]. About injuries; [cited 2019 Feb 14]; [about 1 screen]. Available from: http://www.parachutecanada.org/injury-topics
2. Parachute. The cost of injury in Canada [Internet]. Version 2.2. Toronto (ON): Parachute; 2015 [cited 2019 Feb 8]. 177 p. Available from: http://www.parachutecanada.org/downloads/research/Cost_of_Injury-2015.pdf
3. Oliver LN, Kohen DE. Neighbourhood variation in hospitalization for unintentional injury among children and teenagers. Health Rep [Internet]. 2010 Dec [cited 2019 Feb 14];21(4):9–17. Available from: https://www150.statcan.gc.ca/n1/pub/82-003-x/2010004/article/11351-eng.htm
4. Bougie E, Finès P, Oliver LN, Kohen DE. Unintentional injury hospitalizations and socio-economic status in areas with a high percentage of First Nations identity residents. Health Rep [Internet]. 2014 Feb [cited 2019 Feb 14];25(2):3–12. Available from: https://www150.statcan.gc.ca/n1/pub/82-003-x/2014002/article/11902-eng.htm
5. Saunders NR, Macpherson A, Guan J, Guttmann A. Unintentional injuries among refugee and immigrant children and youth in Ontario, Canada: a population-based cross-sectional study. Inj Prev [Internet]. 2018 Oct [cited 2019 Feb 14];24(5):337–43. Available from: https://injuryprevention.bmj.com/content/24/5/337
6. Kim K, Ozegovic D, Voaklander DC. Differences in incidence of injury between rural and urban children in Canada and the USA: a systematic review. Inj Prev [Internet]. 2012 Aug [cited 2019 Feb 8];18(4):264–71. Available from: https://injuryprevention.bmj.com/content/18/4/264
Last modified on: March 15, 2019