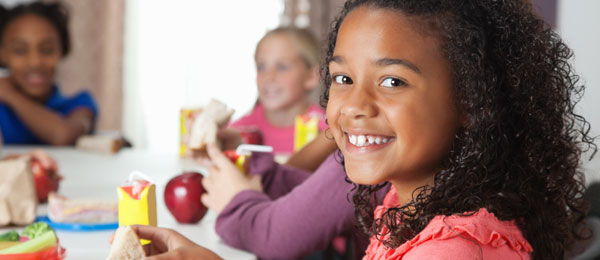 Children and youth (age 0–19) make up 22.4% of the Middlesex-London population. As they represent a significant percent of the population, their health and well-being is an important indicator of the health of the Middlesex-London population as a whole. Furthermore, the child and youth period is an important stage that strongly impacts the rest of an individual's life, and where the greatest opportunity for positive influence lies.1
Indicators for child and youth health and well-being are organized into six categories: self-rated health and mortality, infectious diseases, injury, behavioural risk factors, substance use, and teenage pregnancy and fertility.
Most youth (age 12–19) in Middlesex-London perceived themselves to be in very good health (81.1%), and reported having positive mental health (80.7%) and a sense of community belonging (78.5%). There is an opportunity to improve behavioural factors that impact health among Middlesex-London youth since: less than 1 in 5 reported meeting physical activity guidelines, just over 1 in 4 reported consuming vegetables and fruits five or more times per day, and just over half reported meeting age-specific guidelines for sleep. Furthermore, while over 98% of youth reported abstaining from cigarettes, almost 1 in 3 reported having used cannabis at least once in their lifetime.
Compared to all other age groups, children and youth had the lowest mortality rate in Middlesex-London. For children under the age of 10, the top two leading causes of death were birth defects and brain cancer. For older children and youth, motor vehicle collisions and suicide were the top two leading causes of death. Overall, injury and infection were the top leading causes of preventable death for children and youth.
While children and youth had the highest rate of emergency department visits for injuries in Middlesex-London when comparing across age groups, they also had the lowest rate of injury-related deaths. As most child and youth injuries are preventable, continued public health efforts are needed to reduce the burden of preventable injuries in this population.
In the 2018/19 school year, immunization coverage for certain diseases of public health significance was below the national target in 2017 among 7-year old and 12-year old students in Middlesex-London. Improving the immunization coverage can help provide population-level protection for children and youth, as well as the overall Middlesex-London community.
Middlesex-London youth (age 15–19) had the second highest rates of chlamydia infections when comparing across all age groups from 2014 to 2018. Children under the age of ten had the highest rates of cryptosporidiosis, giardiasis, salmonellosis, and verotoxin-producing Escherichia coli (E. coli) (VTEC) infections, when comparing across all age groups from 2014 to 2018.
Over time, the rate of teen pregnancies in Middlesex-London has decreased significantly. However, the percent of teenage mothers reporting mental health issues and substance use during pregnancy has increased, indicating that ongoing public health and social supports are needed for teens to ensure a healthy pregnancy for both the mother and baby.
References:
1. Public Health Agency of Canada. The Chief Public Health Officer's Report on the State of Public Health in Canada, 2009: Growing up Well - Priorities for a Healthy Future [Internet]. Ottawa, ON: Government of Canada, 2009 [cited 2019 Aug 13]. Available from: http://www.phac-aspc.gc.ca/cphorsphc-respcacsp/2009/fr-rc/pdf/cphorsphc-respcacsp-eng.pdf
Last modified on: November 7, 2019