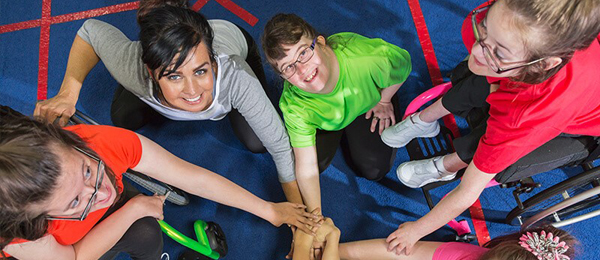 The majority of residents of Middlesex-London are healthy and the population's health has improved over the past decade based on indicators of general population health including: self-rated general and mental health, sense of community belonging, as well as life-expectancy and mortality trends. Most of these general population health indicators are sensitive to improvements in prevention and the underlying social determinants of health such as education and income. Rates of leading causes of death indicate which diseases affect a community in the biggest way and focusing on preventable deaths helps to identify areas where public health services and programs can be expected to improve the health of the population.
All of these indicators, except sense of community belonging, have also been mapped onto the healthy populations domain of the Community Index of Wellbeing (CIW). The CIW is a global instrument for tracking and reporting on our community's overall quality of life. Community belonging is considered part of community vitality and is specifically an indicator of social engagement.1
The majority of residents of Middlesex-London aged 12 and older reported their health as either excellent or very good (60%) in 2015/16. Even more reported their mental health as excellent or very good (70.2%) and sense of community belonging as very or somewhat strong (71.5%) in 2015/16.
Life expectancy at birth was slightly lower in Middlesex-London (81.5 years) than it was overall in Ontario (82.5 years) based on vital statistics data from 2013 to 2015. Life expectancy continued to improve for Middlesex-London, however, life expectancy appears to have levelled-off in Ontario, and this lack of improvement in Ontario may be attributable to the opioid crisis.2
Almost one out of every five deaths were preventable each year on average (600 preventable deaths/3571 total deaths) for residents in Middlesex London from 2013 to 2015. The majority of preventable deaths are due to cancer, injuries and cardiovascular disease. When the number of potential years of life lost are considered, injuries are the leading cause ahead of cancer, driven primarily by the burden of injuries on younger people, specifically males. Focusing public health interventions on the most common causes of preventable death in Middlesex-London can help to decrease the overall population health burden.
Despite general improvements in the population of Middlesex-London over time and favourable comparisons on most indicators to the Ontario and Peer Group populations, certain subgroups within Middlesex-London including: males, rural residents and lower socio-economic groups are not doing as well as others on many general health outcomes. Some of the biggest absolute differences in health outcomes existed between socio-economic groups. Identifying subpopulations with higher risks of poorer general health outcomes can help to highlight those that might benefit most from public health programs and services to reduce health inequities.
References:
1. Canadian Index of Wellbeing [Internet]. Waterloo; Domains and indicators [cited 20190612]; [about 1 screen]. Available from: https://uwaterloo.ca/canadian-index-wellbeing/what-we-do/domains-and-indicators.
2. Statistics Canada. Changes in life expectancy by selected causes of death, 2017. Dly Stat Can [Internet]. 2019 May 30 [cited 2019 Jun 6]:[6 p.]. Available from: https://www150.statcan.gc.ca/n1/daily-quotidien/190530/dq190530d-eng.htm
Last modified on: June 21, 2019