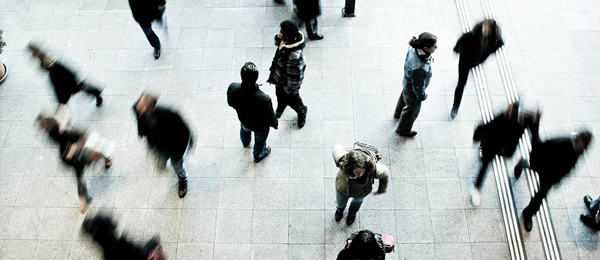 Substances are used by many people in the Middlesex-London community. Not all substance use is harmful but all substances can have a negative impact, particularly for individuals who are more at risk of harms.1 Middlesex-London released a Community Drug and Alcohol Strategy (CDAS) in 2018 adopting the international four pillar approach of prevention, treatment, harm reduction, and enforcement. This comprehensive strategy was developed through extensive community engagement; it includes many recommendations from education and policy to community supports. The CDAS assists in preventing and addressing substance use-related harms in the community.1
Tobacco, alcohol, cannabis, opioids and other substances are all examined in this section. Both prevalence of use and harms are measured. Certain populations who experience a greater burden of illness are also highlighted.
One in five adults in Middlesex-London were current smokers in 2015/16, most of whom smoked daily. About one third of current smokers had tried to quit for 24 hours in the year prior to be being asked in a survey in 2013/14, but trends indicated that the proportion with intention to quit had gone down over time. People continue to be exposed to second hand smoke in their homes, vehicles and public places.
Nearly half the population aged 19 and older exceeded either one or both of Canada's Low-Risk Alcohol Drinking Guidelines (LRADG) for chronic illness or binge drinking in 2015/16. The rate of drinking behaviour connected with chronic illness (Guideline 1) was lower at about one in four. This compares to nearly half of the population at risk of acute injury or poisoning from alcohol by exceeding Guideline 2 (binge drinking).
Prior to cannabis legalization about half the population aged 19 and older reported lifetime use, even if only once, in Middlesex-London in 2015/16. At that time about one in six reported use in the past year. The most frequent users, those who used daily or a few times a week, made up about 6% of the population. Rates of cannabis-related visits to the emergency department increased steeply the early 2000s; there was more than a six-fold increase between 2004 and 2017.
Opioids have had a significant impact in our community. Opioid-related deaths in Middlesex-London were stable through 2016 and 2017 while rates rose significantly in the province. However, preliminary data from 2018 show increasing death rates in Middlesex-London from the previous year. The 45–64 age group had the highest rates of death, which was different than emergency department visits where the 25–44 age group had the highest burden.
In a survey conducted between 2009 and 2012 lifetime illicit drug use was assessed. Crack or cocaine was the most commonly used drug closely followed by hallucinogens, PCP or LSD.
Males and people aged 20–44 had the highest rates of current tobacco smoking, exceeding the LRADG and reported lifetime cannabis use. The urban population and those in the lowest education and income categories had the highest rates of current smoking. However, those who had a job and those with the highest income levels had higher rates of exceeding the LRDAGs and being heavy drinkers. These patterns in alcohol consumption are not consistent with the observed levels of negative health outcomes; those in the lowest socio-economic groups have higher rates of hospitalizations attributable to alcohol.
Youth are particularly vulnerable to the harms from the consumption of substances. Middlesex-London youth and young adults between the ages of 15–24 had the highest rates of cannabis-related emergency department visits.
Research indicates multiple substances are often used by the same individuals. In youth, alcohol use in the past year was predictive of cannabis use disorder and, to lesser degrees, lifetime tobacco and lifetime substance use.2 In adults, exceeding drinking guidelines was found to be associated with current tobacco use.3
References
1. Middlesex-London Community Drug and Alcohol Strategy Steering Committee. Middlesex-London community drug & alcohol strategy: a foundation for action [Internet]. London (ON): Middlesex-London Community Drug and Alcohol Strategy Steering Committee; 2018 Sept [cited 2019 Mar 26]. 60 p. Available from: https://static1.squarespace.com/static
2. Spirito A, Bromberg JR, Casper TC, Chun T, Mello MJ, Mull CC, Shenoi RP, Vance C, Ahmad F, Bahah L, Brown KM, Chernick LS, Cohen DM, Fein J, Horeczko T, Levas MN, McAninch B, Monuteaux MC, Grupp-Phelan J, Powell EC, Rogers A, Suffoletto B, Linakis JG, Pediatric Emergency Care Research Network. Screening for adolescent alcohol use in the emergency department: what does it tell us about cannabis, tobacco, and other drug use? Subst Use Misuse [Internet]. 2019 Feb 6 [cited 2019 Mar 22]:[10 p.]. Available from: https://www.tandfonline.com/doi/abs/10.1080/10826084.2018.1558251?journalCode=isum20 Forthcoming 2019.
3. Brenner DR, Haig TR, Poirier AE, Akawung A, Friedenreich CM, Robson PJ. Alcohol consumption and low-risk drinking guidelines among adults: a cross-sectional analysis from Alberta's Tomorrow Project. Health Promot Chronic Dis Prev Can [Internet]. 2017 Dec [cited 2019 Mar 22];37(12):413–24. Available from: https://www.canada.ca/content/dam/phac-aspc/documents/services/publications/health-promotion-chronic-disease-prevention-canada-research-policy-practice/vol-37-no-12-2017/ar-03-eng.pdf
Last modified on: May 7, 2019