The field of Public Health is charged with promoting and protecting health and preventing illness throughout the entire population. In doing so, it has been credited with many of the major improvements in population health over the last century through initiatives related to childhood vaccination, the control of infectious disease, safe food handling, reproductive health, the prevention of chronic diseases, and the prevention of injury.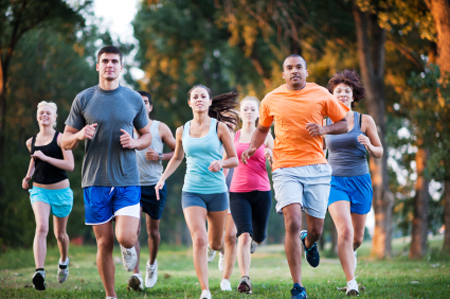 An understanding of the overall health and wellbeing of the population is required to effectively plan where to focus Public Health's efforts and assess where gains have already been made. This is done by reviewing social, economic, physical, and individual characteristics that contribute to health in the Community Health Status Resource. This online resource was developed by the Middlesex-London Health Unit to provide those concerned about improving the health and wellbeing of our community with a more comprehensive or well-rounded understanding of the status of population health in Middlesex-London, and to help inform policy and program decisions. It will be of use to local health professionals, policy and decision-makers, community partners and service providers, as well as the general public.
This inaugural version of the Community Health Status Resource presents information on characteristics of the health status of Middlesex-London residents based on the local data available to public health. However, it should be noted that population health data does not exist, or cannot be reported, for all public health topics or sub-populations in Middlesex-London. This Community Health Status Resource will be updated and expanded and will serve as a baseline comparison for future assessments of local health status. Population health assessment is a fundamental requirement for Ontario Public Health Units under the Ontario Public Health Standards (OPHS).
The Community Health Status Resource provides information about the following population health topics:
Numbers of events (eg. deaths, births) and rates of events (ie, how often the event occurred given the number of people in a specified population) help to give the reader a sense of how prevalent a certain event is in a community in absolute and relative terms.
Comparisons are also provided, when possible, with corresponding rates for the province as a whole and with the Peer Group. The Peer Group represents the average of other Ontario communities which are considered similar to Middlesex-London in terms of socioeconomic and demographic characteristics. Comparisons were made by age group and sex when appropriate and when the population size was large enough to allow. This helps to identify priority groups in the population which may require special attention for health promotion approaches. Comparisons over time were also examined. Time trends can help to indicate whether our community is improving or getting worse concerning an outcome of concern.
When rates were compared, they were tested to determine if any differences found were statistically significant, that is, to see if the differences were considered 'real' or due to chance alone. This was done by comparing 95% confidence intervals, which were calculated for each rate. If the intervals did not overlap, the difference was considered to be statistically significant. Confidence intervals are denoted in charts as error bars. Figures also indicate instances where numbers were too small to produce reliable rates.