Figure 5.2.4: Self-reported rate of exceeding the Low-Risk Alcohol Drinking Guidelines by household income
Percent of population (19+) exceeding either or both LRADGs, Middlesex-London, 2015/16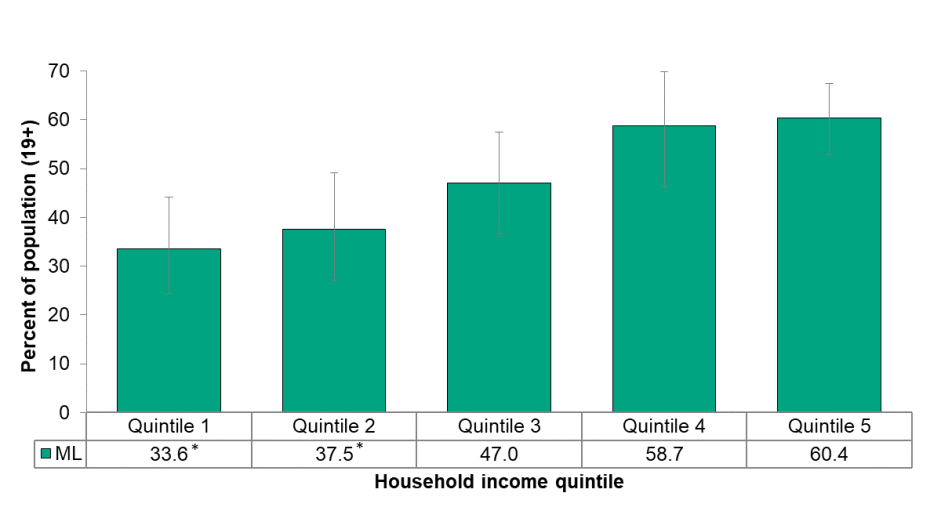 Source:
Canadian Community Health Survey [2015-2016], Statistics Canada, Share File, Ontario Ministry of Health and Long-Term Care
Note:
*Estimate should be interpreted with caution due to high variability
In Middlesex-London in 2015/16 the proportion of the population exceeding the LRADGs increased as household income increased.
In the lowest income quintile (Q1) the rate proportion was 33.6% compared to highest income quintile (Q5) where the rate was nearly double (60.4%). This is a statistically significant difference.