Figure 4.4.18: Always wears a helmet when riding a bicycle by household income
Proportion of population (12+) who always wear a helmet when riding a bicycle, Middlesex-London, 2011/12, 2013/14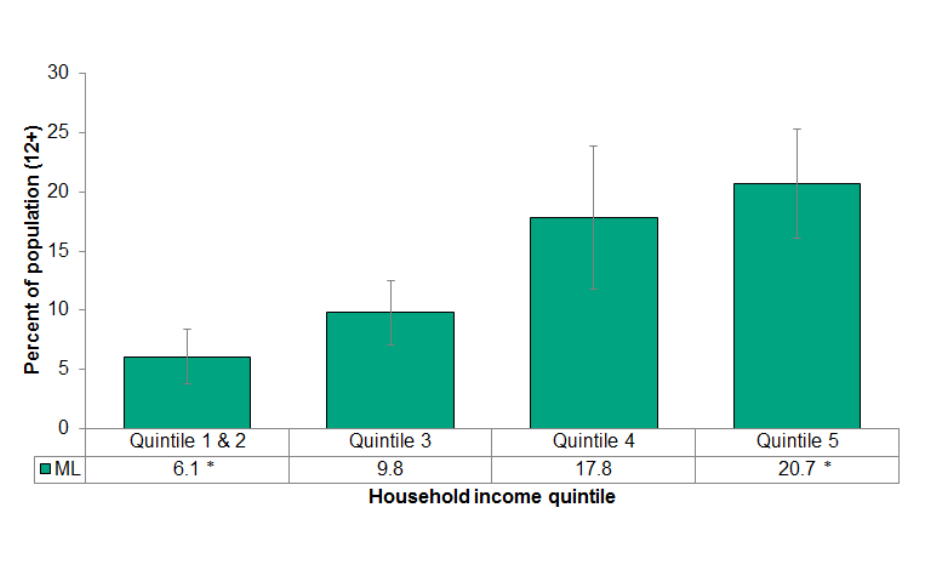 Source:
Canadian Community Health Survey [2011-12, 2013-14], Statistics Canada, Share File, Ontario Ministry of Health and Long-Term Care
Note:
*Estimate should be interpreted with caution due to high variability
The population who reported always wearing a helmet when riding a bicycle differs by household income. The trend shows increased proportions of people always using a helmet as household income increases. This was 6.1% of those in the lowest income bracket compared to 20.7% in the highest income group in Middlesex-London.
No differences were observed between urban and rural populations or between education or employment groups.