Figure 10.2.1: Adverse events following immunization reporting
Reporting rate of adverse events following immunization (AEFI), Middlesex-London and Ontario, 2012 to 2017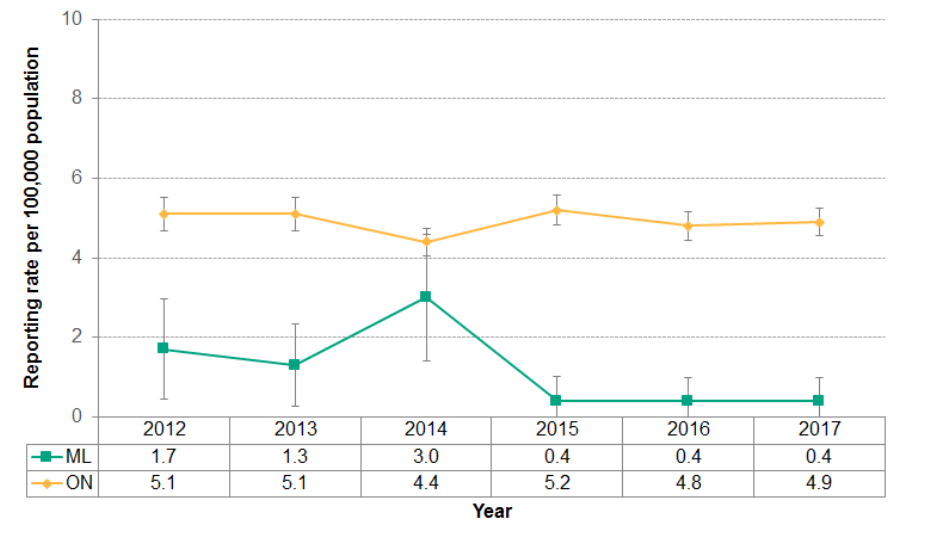 Source:
Ontario Agency for Health Protection and Promotion (Public Health Ontario). Vaccine Safety Surveillance: Number of Adverse Events Following Immunization reports and reporting rate in Ontario and Middlesex-London, 2012-17 [Internet] [cited 2019 Feb 12]. Available from: https://www.publichealthontario.ca/en/data-and-analysis/infectious-disease/vaccine-safety
AEFIs reported among Middlesex-London residents decreased from 1.7 reported AEFI per 100,000 population in 2012 to 0.4 per 100,000 in 2017.
The local rate was significantly lower than the reported rate in Ontario for all years except 2014, when the rates were similar.