Figure 6.6.3 Overweight or obese youth
Percent of population (12–17), overweight or obese according to body mass index category, Middlesex-London, Ontario, Peer Group, 2015/16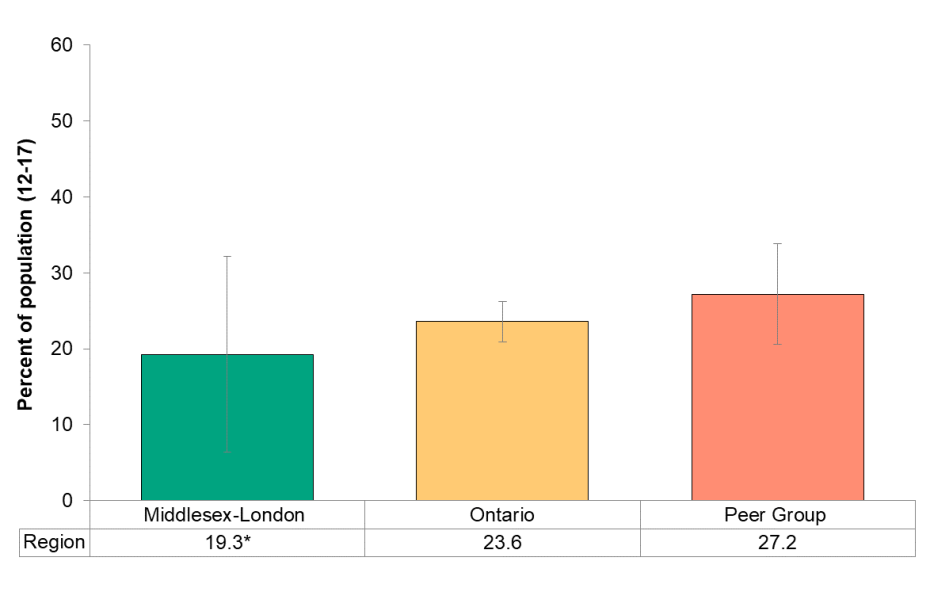 Source:
Canadian Community Health Survey [2015/16], Statistics Canada, Share File, Ontario Ministry of Health and Long-Term Care
Note:
* Use with caution due to high sampling variability.
A low percentage of youth aged 12–17 (19.3%) in Middlesex-London reported having a height and weight that corresponded with a BMI considered as overweight or obese. This was lower than Ontario (23.6%) and the Peer Group (27.2%). Although this significant difference should be interpreted with caution due to high variability.