Figure 4.3.1: Self reported fall in past 12 months by age group
Percent of population (age 18+), Middlesex-London, 2012-2013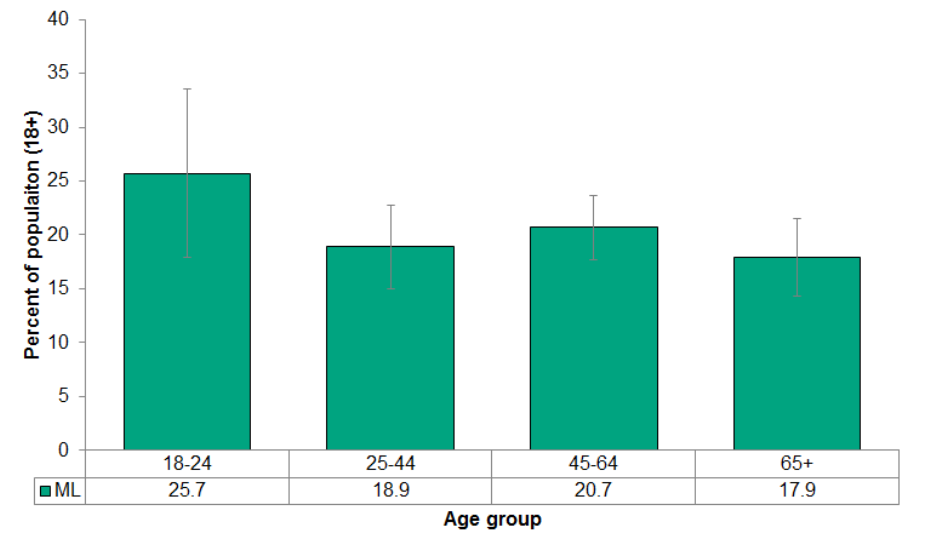 Source:
Rapid Risk Factor Surveillance System (RRFSS) [Jan 2012 – Apr 2013], Date extracted Nov 9, 2018
About 20% of the Middlesex-London population reported a fall in the year prior to the survey in the combined years of 2012-13. 
Of those who reported a fall, 34.2% indicated that it affected their daily activities. Generally, the younger age groups reported lower rates of having their daily activities affected but the difference was not significant (data not shown).
No differences were seen by socioeconomic factors such as income or education level.