Figure 2.2.6: Commute location by sex
Population with a usual place of work employed in the labour force (age 15+), Middlesex- London and Ontario, 2016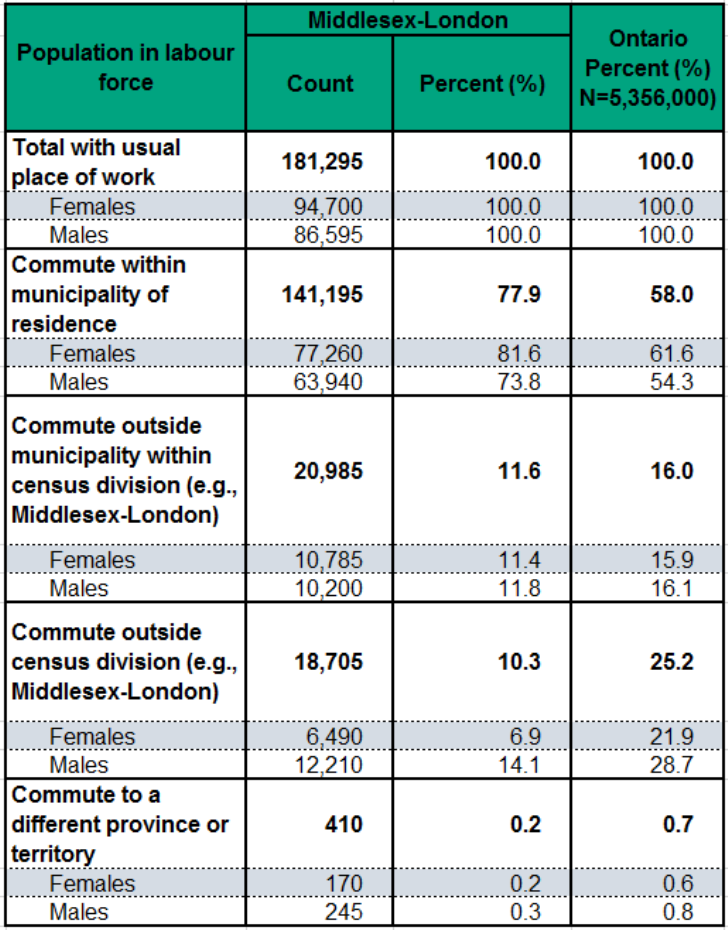 Source:
Statistics Canada, 2016 Census of Population, 25% sample
Just over one in five residents, aged 15 and older, in the labour force, in Middlesex-London (22.1%) regularly worked outside of the municipality in which they lived, compared to two in five (42.0%) in Ontario. This has increased only slightly from a decade ago when it was 21.1% of the Middlesex-London population and 40.0% of the Ontario population regularly worked outside the municipality in which they lived according to the 2006 Census.
Males (26.2%) were more likely than females (18.4%) to work outside of their municipality of residence (i.e., outside municipality but within census division, outside census division or outside province) in Middlesex-London in 2016.